Artwork by P. Mastrantonis
Each artwork featured here may be ordered as a quality art print, framed print, wood print, and more!
New Artworks will be continuously added, as the vast volume of the artist's works are being gradually digitized, so please subscribe to the mailing list if you wish to be notified of newly available prints & products.
Transactions, printing and worldwide shipping is handled securely by fineartamerica.com & every purchase comes with a 30-day money-back guarantee.
About the artist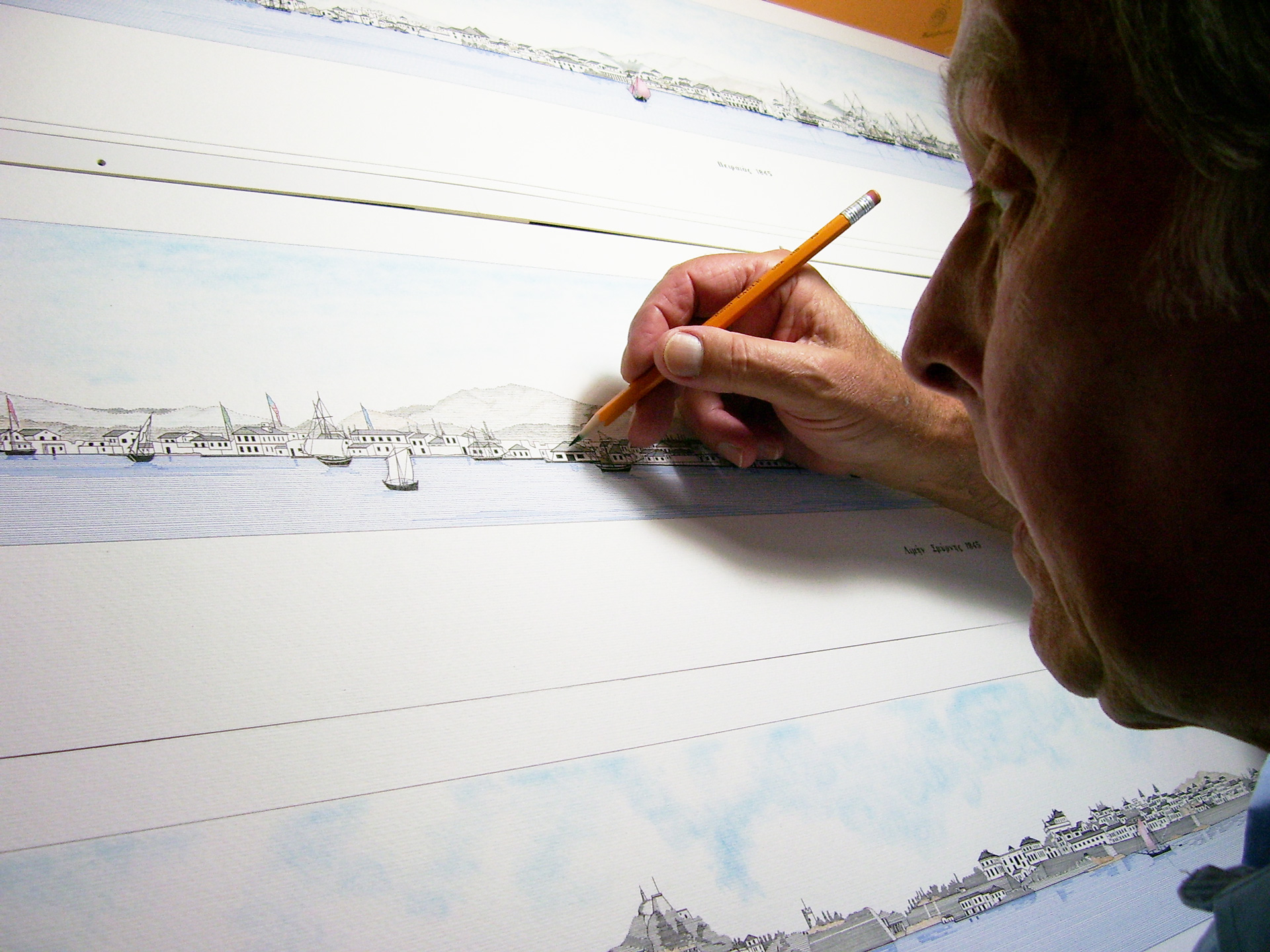 His love and admiration for the craftsmanship and form of the sailing-ships of the past, coupled with the adventurous & somewhat magical atmosphere of the "age of sail" is what fuels the intriguing work of Panagiotis Mastrantonis.
Born in 1940 in Piraeus, Greece and with family roots from the Greek islands of Hydra and Ios, the sea and maritime scenery seems to have had a lasting underlying influence on his creative psyche.

After studying freehand drawing at the Art School of George and Eleni Vakalo and architectural drawing at the Athens Technological Institute, he worked as a professional architectural modeler until 1995.
Since then he engaged exclusively in drawing his sailing ship portraits, using a unique mixed technique of freehand and linear drawing with Chinese ink and rapidographs.

With extensive study on the construction, sailing and equipment of the ships of the time and research of various historic archives, he always strives to depict scholastically and in every detail the craftsmanship & "magic" of the big sailing ships of old, focusing especially on the historic vessels involved in the Greek revolution for independence of 1821 (regarding the flags used on Greek ships of that era you may find this post interesting & informative).

His work has been presented in numerous personal exhibitions over the last twenty years and many are part of private and museum collections (including the Nautical Museum of Greece, National Historical Museum & Hydra Historical Archive and Museum). Significant books and publications on nautical history are also illustrated with his detailed drawings.

All images Copyright Panagiotis Mastrantonis.

For inquiries on original artworks feel free to contact personally the artist via the contact form.

For more information please visit the official website (contents in the Greek language).